Mobile app development services have proved to be a complicated endeavor from the very beginning. When it comes to the operating systems, developers and companies most likely face questions like these:
"Should we develop an Android application or an IOS application?"
"Are IOS mobile app development services better than Android app development services?" Or
"Between IOS and Android, which app development service should my business/I choose?"
Every business owner wants perfect solutions for their establishment, especially when it comes to mobile application development because mobile apps are an essential marketing tool for every organization out there.
I am sure there are many questions revolving in your mind too: so in this blog post, we will elaborate on each detail regarding IOS and Android app development services.
Before diving into the depth of the whole IOS or Android topic, let's review the recent app market.
The App Market in recent times:
The world of mobile app development is evolving day by day due to growing business needs. According to Statista, smartphone users have grown from 1.06 billion in 2012 to over 3.8 billion in 2021. Every day a new app is launched in the market: particularly developed to help smartphone users around the globe.
It is important to understand everything about mobile app development services to be compatible in an exceptionally competitive app market.
Mobile app development is a crucial component of continuously growing technology, and in the past few years, it has become a booming industry. According to Statista, in the coming years, the revenue generated by mobile apps will be more than 935 billion U.S. dollars, through in-app advertising and paid downloads.
As technology is continuously evolving, the number of software developers is increasing in the world exponentially. The USA is taking a leading position in app development services because of massive smartphone sales, led by Apple and Samsung, each garnering a share of 46 percent and 25 percent of the market, respectively.
iPhone app development vs. Android app development: which is better?
iPhone app development or Android app development, which is better? This has to be one of the most frequently asked questions.
How about a few pros and cons of both IOS and Android app developments?
The primary function in Android and IOS are mostly alike: even the user interfaces have many similarities. Both IOS and Android utilize 4g network technology which is great for internet surfing, and which users of both platforms would enjoy. If we talk about a few main advantages of IOS and Android, they can be listed as follows:
IOS App Development: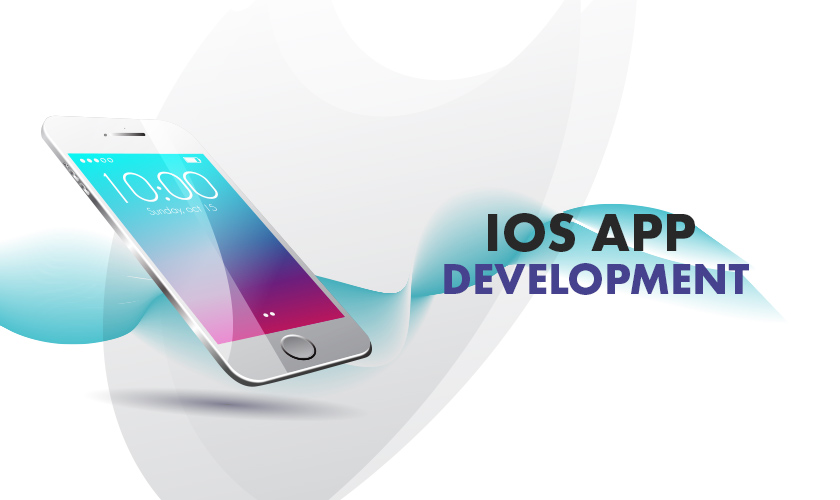 iPhone application development offers immediate software updates over Android. IOS supports five to six years updates of new iPhone or IPads after their release dates. All their devices get the same updates, regardless of model or version, and the best part is you can enjoy new apps and features, support for video formats, new images, and security protocols after every update. Android app development provides only a couple of years of updates.
As stated in a survey by Statista,
The new IOS 13 update was installed on 81 percent of iPhones while IOS 12 was running on only 13 percent of Apple devices.
Generally, Apple supports IOS devices for a comparatively longer time than Android devices, and they have a relatively better resale value too.
Games and apps often come to Apple first because iOS app developers make relatively more money. The selection of apps in Apple's app store is marginally better than Android's play store selection.
Android App Development:
Android offers maximum customization features to developers, it is an open-source platform which is why Android applications are a popular choice.
Android apps are easier to reissue to the Google app store in comparison to IOS. This whole process of publishing apps may take only a few hours, as compared to the rigorous testing and checks done by Apple before launching any new app.
A leading platform for businesses:
While developing mobile applications for a newly established business with limited resources, the primary goal is to generate revenue while saving costs. Android is a platform with the highest number of users, so it plays a major role in the growth of startup businesses.
Both IOS mobile app development and Android mobile app development have their own unique advantages, as mentioned above. Android asserted its position as the leading mobile operating with a 71.93 percent share. Android and iOS jointly possess over 99 percent of the global market share. Despite having less than 15 percent market share, IOS generates more revenue than Android. As a part of the digital revolution today, Android apps have influenced maximum industries, but still, IOS is a crowd-puller. IOS is more prevalent in high-income regions such as the United States of America, the United Kingdom, and Japan, which results in more revenue. By owning most of the high-end market, IOS has nearly captured all smartphone industry profits.
Technology is taking over the world in new ways daily, we would never know how fast tables turn in the constantly developing app industry.
Instead of choosing between IOS and Android, there is another alternative way to enjoy both IOS app development services and Android app development services.
Want to find know-how? Read on below to find out more.
Cross-Platform App Development:
Imagine developing a mobile application for multiple platforms considering IOS and Android. Sounds great, right? Well, it's more than great. Unlike the early days of the mobile app developing era where many developers only targeted a single platform, may it be IOS or Android, today developers can jump platforms. Research today shows that the U.S.A. consumer market is about 52 percent Android and 47 percent Apple.
In this case, if you are a developer or the decision-maker of your company, you can easily understand that both platforms are equally important, and it would make better business sense to go for cross-platform app development services.
So, though both Android and IOS app developments have their own importance there are some elements that I'd like to share about how iPhone app development services will supersede Android app development services in 2021.
iPhone app development services will supersede Android app development services in 2021:
Every year Apple surprises its fans with new IOS app developments, making Apple the center of attention globally. Recently Apple introduced the new IOS 14 with numerous updates. It is perhaps the most significant and most important update till now. IOS 14 amazingly changes how you interact with an iPhone. The new operating system allows to customize your Home Screen, changed the way we can prioritize, save and respond to message, and use App Clips.
So what exactly makes IOS development enough to replace Android development?
Since the inception of technology, one threat has remained constant: data security issues and hacking. Personal data can be lost, stolen, or hacked as the new-age hacker have even better skills and is getting more advanced. To counter this, Apple introduced app transport security for every newly created IOS app.
Apple's swift is one of the top programming languages, and it can also be considered one of the developing trends. IOS developers know just how simple it is and its many advantages. It is easy to learn, and it will provide even more opportunities and benefits for IOS developers in the future.
According to Statista, by 2021, the internet of things (IoT) is expected to be worth 520 billion U.S. dollars.
After launching homekit, the internet of things (IoT) is the next big thing in IOS app development. It is included in the list of top app trends; and will help IOS app developers create apps connected to IoT devices all over the world.
The ARKit made IOS the most advanced and biggest A.R. platform when it was deployed to millions of devices. It includes several improvements like detecting 3D objects in a scene and enhancements for face tracking.
A significant factor in IOS development is CoreML, which stands for core machine learning. CoreML helps to build apps that are fast to react. Apple has made it surprisingly simple for developers to get started with machine learning.
Conclusion:
After the above in-depth elaboration, it is quite clear that IOS app development services will replace Android App development services in the upcoming years as it is already adding new ways for developers to increase revenue. It is always beneficial to make yourself visible and keep yourself relevant in the modern world, and that's exactly what Apple did. After few years, it may not even be a competition between IOS and Android anymore, because iOS already has enough popularity to replace Android completely some day.