What is the revenue model for free apps? We've been getting a lot of questions lately regarding the hottest issue in the app business. It's finally time to tell the truth about app monetization. Due to the fact that free apps outnumber paid apps in terms of downloads, the key here is to figure out how to monetize those additional users, such as through app data monetization. Without further ado, let's look at the major benefits of building free apps and the most effective ways to monetize them.
Effective Monetization Tactics for Apps
What are some ways to make money using free apps?
The following are some of the most important app monetization strategies:
Interstitial, video, native, incentives, display adverts, and banners are all examples of advertising.
Marketing via email

Sponsorship

Subscriptions

In-App Purchases

Upsell from a freemium service

Amazon Underground is a subterranean Amazon

Purchases and merchandise in physical form

Data collection and sale

Referral marketing and affiliate income (from)
Best tools to monetize free apps:
Freemium model of app monetization

In-app advertising tools

In-app video advertising

In-app advertising for game applications

Paid apps vs free apps- which makes more money?
In-app advertising is one of the most straightforward ways to monetize your app. Simply discover a way to display adverts within your mobile app, and revenue from third-party ad networks will begin to flow in. By 2019, mobile advertising had attracted a total of 189 billion dollars in spending. The trend is expected to continue, with experts predicting that it will reach 240 billion dollars by 2022 To be more exact, app owners are often compensated according to the amount of ad impressions, ad clicks, or conversions generated by the advertising.
The freemium model is another excellent revenue technique to consider. According to Forbes Magazine, corporations and developers provide consumers a free and a premium version of their software under this architecture, which dates back to 1994.
The system works because it allows users to try out the free version before making their own decision. If consumers like what they see, they may decide to upgrade to the commercial version of the programme, which usually includes more features.
If you look at the top-earning charts on both the Apple Play Store and the Google Play Store, you'll discover that free apps dominate both. The same can be said for overall income figures: mobile applications make the majority of their money through in-app purchases.
This revenue domination is due in large part to the fact that free applications are not only extremely popular, but also provide a considerably broader range of monetization choices. If in-app advertisements aren't working, consider in-app purchases, memberships, sponsorships, item sales, or data selling as alternatives.
However, don't dismiss paid mobile apps out of hand. When you consider that paid applications account for less than 4% of overall app income, 37.8% of total app revenue is no laughing matter.
What does that mean?
To put it another way, both premium and free apps will help you. It depends on your individual circumstances whether one or the other will work for you. That means you should examine not only the overall paid vs. free app industry statistics, but also the specific circumstances surrounding your planned mobile app.
Strategies to make money from a free app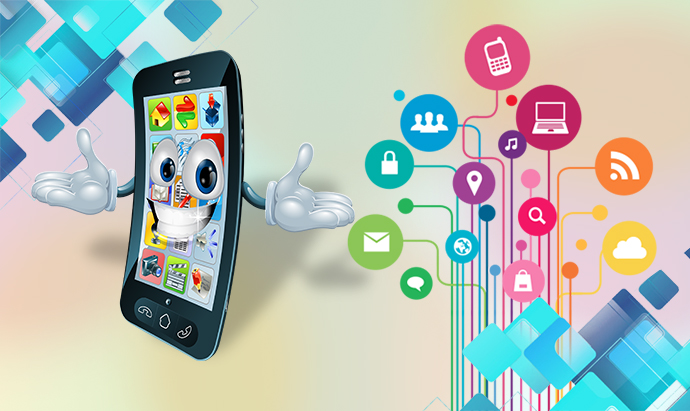 Have you ever wondered how money is made from free apps? We certainly did. At least until we discovered that, no matter how free an app appears to be, the people who made it want to be compensated in some way. So, certainly, free apps generate revenue. But, in order to generate a profit, whatever tactics do app developers and entrepreneurs employ?
App development is a hard and hazardous process that necessitates precise planning in the beginning. We at Appedology decided to write this article to assist people who are considering developing an app but are unsure about which monetization strategy to use.
Best Tools for Revenue Streams for Free Mobile Apps
Developers are unlikely to create apps simply because they have spare time or because they are nice individuals. When beginning a firm, entrepreneurs consider how much money they can make and what they need to do to meet their financial goals.
In terms of potential earnings, the mobile market is undeniably appealing. In Statista research, global mobile app revenues topped 365 billion dollars in 2018. A revenue model is a revenue-generating structure. The sources of income are defined by a revenue model. It also determines what value the product will provide, how much it will cost, and who will pay for it.
Data Monetization
Although selling customers' data may not appear to be particularly nice or ethical at first, it is a legal way to make money. At the end of the day, you're not providing any personal information because all of the data is fake.
You can explore data monetization as an income stream if your app captures information that could be useful to research institutes, marketers, product owners, or other third parties.
This can include data about users' devices, network type, location, IP address, and so on. Users must be informed that their data may be shared with third parties, thus it is critical to provide this information in paperwork such as the Privacy Policy and Terms of Service.
Affiliate Marketing and Lead Generation
If you've built up a sizable network of interested users, you might want to pursue affiliate marketing and lead generation approaches.
Affiliate marketing entails including advertisements for other products in your app and receiving a commission each time your customers tap on an ad and make a purchase or fill out a form. To make it work, you'll need to target the same audience as the app you're promoting.
Sponsorships
Having a sponsor isn't the most frequent approach to monetise your app, but it isn't exactly uncommon.
The method you use to incorporate a sponsor into your app is determined by the product and the partner's objectives. Placing the sponsor's emblem in various sections of the screen, providing special deals from the sponsor, showcasing sponsors' adverts, and so on are some basic possibilities.
How Much Money Can You Make from a Free App?
Apps are extremely profitable. Hundreds of billions of dollars However, the majority of it is generated by a specific sort of software; many others generate no revenue at all. Because of the huge number of apps and the varying amounts of money they earn, putting a single figure on how much revenue an app can generate is exceedingly difficult.
The mobile market has increased significantly over the years, according to industry analysts, and this trend is expected to continue. In the United States in 2018, mobile traffic accounted for 52.2 percent of total internet traffic, and consumers spent 3.6 hours consuming digital media on smartphones, with desktops, laptops, and other connected devices trying to keep up. With such staggering figures, it's no surprise that Fortune 500 firms and entrepreneurs are vying for a piece of this modern-day gold rush.
Free apps can potentially make money by hiding advertisements from users who pay for a better experience. Other 1 to 5 dollar microtransactions are linked to coins, which are items that raise the user's level and make them more competitive. By multiplying all of them by the number of users, it is evident that game owners make a lot of money.
Users can purchase premium functionality in dating apps like Tinder. The most popular monetization method for dating applications is to unlock paid functionality (unlimited like possibilities, limitless right-swiping). Other options include in-app advertisements, premium plan subscriptions, and various packages of seasonal goodies, stickers, icons, and other items.
Mobile apps have become a standard for most smartphone users throughout the world, ranging from gaming and dating to shopping and banking. The amount of mobile app downloads has exploded in recent years, reaching 204 billion downloads per year by 2019. With so many people downloading and using apps on a regular basis, it's no surprise that companies and marketers have begun to capitalize on the hugely valuable app sector.
Advertising:

How to Advertise Your App?
Everything from the most relevant widgets properly placed to beautifully produced layout designs and compelling educational content. Despite putting in many hours and paying close attention to detail, many businesses are not seeing the level of adoption they had hoped for. Instead of thousands of users clamoring to download the software, they only get a few dozen.
The first impression is that the content isn't as good as it could be. Doubt creeps in, and we begin to wonder if developing an app was a mistake from the start. We don't believe your inner misgivings, as convincing as they may be.
Make use of social media. But proceed with caution; far too many individuals believe that copying and pasting a link is sufficient. Make an effort to engage your audience. Make an impression. Tease. Intrigue. Make yourself shareable and clickable. Make your introduction text unique.

If your app is paid, provide a free trial to gather information from potential users. Then, if they don't sign up for a paid plan, call out and inquire. Establish a connection. Please bring them in a few.

Paid search advertising is a type of pay-per-click (PPC) advertising that uses an auction-based strategy. Through which you can display digital ads on search engine results pages like Google, Bing, and Yahoo. Your bid and Quality Score determine how often your advertisements show, where they rank, and how much you pay per click.
(Paid search advertising, social media advertising, Display advertising)
How does in-app advertising work?
In-app advertising, as the name implies, appears within a mobile app. A sponsored post or tweet on a social app, for example, or a banner or auto play video in a game, are examples of these. Mobile online advertisements display on the pages that people visit in their browsers.
In-app advertising provides a highly focused approach to reaching and converting consumers, thanks to features like location data and extensive campaign analytics.
Users are becoming less willing to pay for apps, making in-app advertising a more viable option for monetizing your app. The most popular monetization strategy in the early days of the app store was "paid for" apps, in which customers paid once to download an ad-free app.
Free apps with adverts and/or in-app purchases have risen in popularity in recent years as users have been less inclined to pay for apps.
Advertisers have traditionally concentrated their efforts on the ad networks portion of the in-app stack. However, in recent years, they've begun to take a more deliberate approach to the broader in-app ecosystem. Advertisers, for example, are increasingly using analytics platforms' in-depth user data to improve targeting and attribution.
They plan campaigns based on their understanding of developer marketing automation and seek to stand out from the crowd. To enhance ROI, they may choose to bid for ad space programmatically. Some companies even form creative relationships with app developers in order to take advantage of backend technologies for native ad placements.
What is mobile advertising and its types?
As marketers, it is your obligation to learn about current customer preferences in order to effectively promote your company's products and services, which includes knowing where or what they spend the majority of their time. Smartphones and mobile gadgets are the straightforward answer.
Banner Advertisement
Banner ads, which are perhaps the most traditional kind of mobile advertising, are frequently embedded within a website or app and put at the top or bottom of the screen. Banner advertising, despite being more image-heavy and having a wider reach, are nevertheless supported by many publishers and are reasonably inexpensive to generate.
Rich Media Advertisement
Rich media advertisements can include audio, video, text, graphics, and even mini-games. Its goal is to improve the user experience in order to increase brand awareness and purchase intent. These advertisements take advantage of mobile-specific technology that allows them to be synced with JavaScript and HTML.
Native Ads
Native ads, as the name implies, are integrated into the app to appear as a natural part of it. They want to promote a relevant product or mobile app, usually through an affiliate marketing deal. The benefit of native ads is that they are perceived as less obtrusive by app users than other ad-based monetization approaches. Native ads, on the other hand, appear to yield lower ad revenue than other types of ads.
Banner Ads
These are essentially banners that are displayed within the mobile app UI. They usually display at the top or bottom of the screen, leaving app users free to interact with the remainder of the app interface.
There are numerous benefits to using a banner for your company. They are the oldest type of advertising, and they have the ability to leave an immediate imprint on the client's mind. Banner advertising is the most cost-effective and popular method of announcing a new product or service or establishing your brand through visual display. They increase your sales in a much shorter period of time because you know it will have an impact on customers as soon as they see them on the highways, streets, buildings, or even cars.
In-App Reward Video Ads
These are unique video advertisements that reward app users for watching them. You may, for example, enable additional features in your gaming app for customers who choose to view video advertising.
A rewarded video is a sort of video ad in which consumers are rewarded for watching full-screen adverts in exchange for an in-app reward. Obtaining virtual currency in a mobile game, completing a game level faster, and so on are examples of such awards.
Final Thoughts
In-app adverts continue to be the most successful income strategy, although in-app purchases and subscription models are also among the highest-earning revenue methods. Each strategy has advantages and disadvantages, so it's crucial to first understand the product you want to create.
What value will it bring?

What is the target audience?

Are there any competitive products?
Based on basic market research, it is feasible to develop a well-thought-out business strategy that includes the application's income sources as well as the use of many monetization tactics at the same time. Customer happiness and financial profits are inextricably linked.