Why Digital Marketing Is the Future of All Business Models
As people move towards multiple sources of economic growth, the competition grows tougher. Businesses must adopt new ways to market their products and services, and digital marketing is the most effective tool for it. Because digital marketing growth revolutionizes how companies trade, it is an asset for your business and establishes an impressive online business presence.
Digital marketing plays a valuable role in leverage businesses: but, is the hype relevant? Why it is considered the future of all business models? Let's discuss!
Digital Marketing
We can define digital marketing as the process of achieving business objectives by applying digital technologies in marketing. The idea is to interact, engage, and capture audiences online and increase business revenue. Digital marketing can be done through the following tools:
Websites

Mobile applications

Social media handless and pages

Search Engine Optimization

Pay-per-click advertising

Email and content marketing, and

Various others
Digital marketing is a great tool to grow a business: it employs non-conventional digital techniques as compared to traditional marketing methods like print, TV, radio to reap maximum benefits. Omni-channel marketing and communication are compelling and effective tools to promote yourselves.
Why Is Digital Marketing Important for Businesses?
According to Statista, "59% of the global population is an active internet user: as of October 2020" – that's nearly 4.66 billion people who have online access and are going through a variety of content on the internet. It is a great opportunity for every business or company to persuade these online users to sell their products or services. Now with a growing online population, one must pursue effective communication and that is only possible through digital marketing growth. For a business to be relevant it must opt for digital marketing and here are some reasons why:
It Approaches Customers In Any Geographical Location
Businesses grow when they effectively approach and interact with their consumers. Statista states that nearly 3.6 billion people use social media worldwide and the figure is expected to reach approximately 4.41 billion by 2025.
Digital marketing approaches consumers where they are; online, on social media. Hence, people using social media platforms, collecting information using search engines, watching videos, or playing games are prime audiences for any strategic marketing: the ever-expanding internet raises the importance of digital marketing. Reaching the correct people becomes easier as data informs you when they are searching for products or services similar to your business.
If your consumers are online, so must you be. Be Visible Online! You will probably not be able to reach potential customers and grow your business without using digital marketing to build your online presence.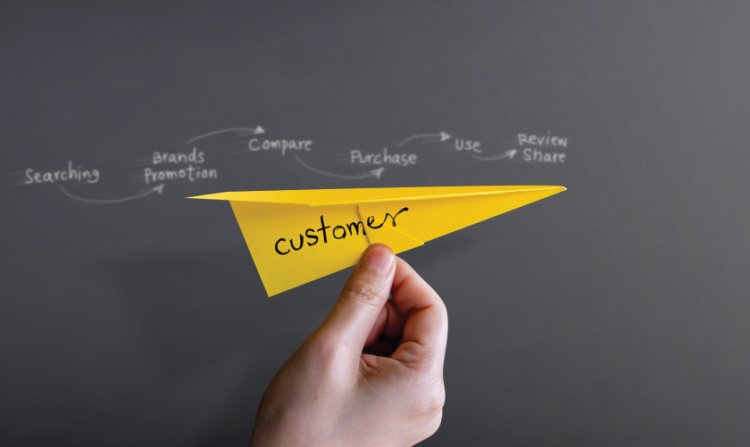 Your Competitors Already Have Digital Marketing Strategy
To be successful in this rapidly growing business competition, you have to be attentive towards your competitors and see what they are doing. Take them seriously and have a deep insight of their working criteria not just to beat them, but to learn.
Digital marketing is already benefiting a lot of businesses. With proper research, it can be seen that most businesses are employing digital advertising and marketing strategies to establish an online presence and grow their customer base. Many of your competitors have already taken advantage of all digital marketing has to offer. Businesses are creating social media profiles, optimizing a website on search engines, running paid and sponsored ads, and even hiring influencers to promote their products online.
To compete fiercely and effectively with your online rivals, you have to evaluate the following occurrences:
How do your competitors promote brand communication?

What makes your competitors unique online?

How can you differentiate yourself from them?

How they are engaging and interacting with their audiences?

What can you do to engage audiences that is different from their ploys?
Without a digital marketing strategy, you cannot compete in the digital space. Your prospective customers cannot approach you if you are not online. You are likely to lose them to your competitors who already have effective digital marketing strategies. In that light, digital marketing is really helpful to establish your unique online presence and let your business strive.
Digital Marketing Lets Businesses Compete On Equal Grounds
Small businesses face a hard time when it comes to competition. Corporate giants who have already gained people's trust seem nearly unreachable. A local shop or store cannot surpass retail giants like Target, Walmart, and Amazon. They would have put a lot of investment in marketing and have established their reputation.
But digital marketing can provide you a chance to carve your own niche amidst tough competition. It levels the online playing field for small to medium businesses enabling them to compete with big wigs and attract their share of targeted online traffic.
Digital marketing lets small businesses use their marketing and sales resources online efficiently. Even if there are no brick-and-mortar stores, small businesses can still interact and engage with millions of customers online from any part of the world.
One can use SEO, and PPC, amongst other tactics in their digital strategy to reach customers. You can increase your website ranking on search engines through SEO. Similarly, PPC lets you advertise your website or product ads to a specified, specific target base. Both, pave a better way to compete against corporate giants rather than trying to compete in the real world market. That would imply that digital marketing lets small businesses unleash new avenues of revenue generation.
Simultaneously, digital marketing is equally important for retail giants to facilitate their customers. Such organizations can easily build an authoritative online presence and maintain it to keep their customers loyal. Observe how big brands do everything bigger; even their websites. Just that, should tell you that digital marketing is the ultimate marketing tool.
It Is Important To Target Niche Audience
Traditional marketing compels you to cover a large range of audiences and later distills out the candidates actually interested in your product. But digital marketing is more effective in honing in on select people, hence you target your audience better without wasting time and resources. You can directly center on your niche audience, dissecting the demographics of a huge audience, and whittling them into smaller groups, to connect you to people actually interested in your products or services. You can also design your online marketing and advertising campaigns with high relevance.
These are the following ways of targeting you can do through digital marketing
Accordingh to Ahrefs, "68% of online experiences begin with a search engine results". Search advertising through AdWords lets you target people who perform Google searches. It is beneficial for those who focus on their SEO as search results drive 80% of website traffic.
Through PPC per Pay per Click, you can position your ad in top searches and target people according to:
Profession

Education

Purchasing behavior

Challenges

Goals, and

Other select criteria.
You can bid on search queries, create landing pages, or ads keeping in mind these specifics to convert traffic into lead.
You can optimize your target audience by using a social media platform's users' data. Through social media marketing, for instance, Facebook you can optimize your posts according to people's age, area, interests, education, or various other demographics. This helps you divide your advertising budget into different categories and design different ads to connect with separate, distinct groups.
If by now you have realized how important digital marketing is, contact Appedology, and discuss your digital requirements with our expert team, we don't just say we are a digital marketing company par excellence, we prove it. We guide businesses on how they can grow using online mediums and digital technologies, and provide exceptional digital marketing services to businesses so that they can develop an impactful online presence. And, we are just an email or call away.
Why Digital Marketing Is The Future for Businesses
A secure, well-planned digital marketing future is correlated to a secure business's future. Really? Why should a digital marketing future be the baseline for future business models?
Digital Marketing Nurtures Businesses Online
Location is everything when it comes to a business's visibility on the web. Digital marketing builds up a brand image on online platforms and makes it noticeable. It helps in affording easy access to customers should they need to contact a business, at any given time.
It Keeps Businesses Way Ahead Of Competitors
Digital marketing helps businesses to stay a step ahead of their rivals. Through various digital marketing methods like search engine optimization, social media marketing, Google AdWords, content marketing, etc. one can generate as many leads as possible. It is relatively easy to do than it is in person.
Digital Marketing Is More Cost-Effective Than Traditional Marketing
Traditional marketing and advertising can cost you a fortune. That is why digital marketing is a great substitute to advertising on TV, radio, newspapers, etc. YouTube and social media ads are replacing TV and newspaper ads, blogs are replacing magazines, and podcasts are replacing the radio. If you plan your strategies well, digital marketing can save a lot of your money that you were likely to spend on traditional marketing methods.
Digital Marketing Provides Detailed Analytics
Through digital marketing, one can have a deep insight into its campaign through performing metrics. Businesses can see how effective their online marketing campaign is and what are its outcomes. These analytics are also used to test the digital marketing strategies to find out the ad's reach, and its effect on sales.
Digital Marketing targets Mobile Users
According to Data Reportal, "Approximately 92.6 percent of internet users use their smartphones to go online". We can infer that the number of mobile users is growing day by day, as smartphone sale stats show.
Mobile phones evolve as the best alternatives for desktops, laptops, and PCs, and are proven to influence consumer shopping behavior. It is evident that mobile phones are responsible for the sales boost in 2019 as over 60% of people visit all retail websites from mobile browsers.
And that's where digital marketing is helpful. It can be intended for mobile users and businesses can capture the audiences any place, any time.
Brand Recognition
Digital marketing provides new brands with an easier approach to build brand recognition themselves. There are a lot of marketing channels online that can be used to introduce the brand to customers. Through targeted campaigns, one can reach the niche audience who want to know about your brand, products, and services. Thus businesses develop customer relations that ultimately build brand recognition. It eventually leads to business growth and a strong reputation.
Building Brand Reputation
Through digital marketing, one can take customer feedback to get a reality check of their brand reputation. It becomes possible for businesses to satisfy their customers by eliminating the shortcomings before it's too late. It is customers who can spoil the image of the brand on social media and through digital marketing, you can resolve the issues by knowing where the problem lies.
Retaining Customer Loyalty
Digital marketing lets the brand retain its customer's loyalty. Businesses can engage with their customers on social media through comments, chats, and posts that not only satisfy the customers but also gain their trust and loyalty results in an increased customer base.
Digital Marketing Yields High ROIs
Digital marketing is best when you want a high return on investment. Smartly designed digital campaigns and smarter branding, one can fetch maximum revenues and high conversions. Digital marketing campaigns can easily be monitored Once can test, monitor, and evaluate the digital marketing campaigns and analyze the result to know if it is worth spending or not. Digital marketing helps generate steady traffic flow that can be converted into leads and then sales.
Digital Marketing Integrates your Business with the Internet of Things
Digital marketing lets businesses be aware of The Internet of Things or IoT. It is the interconnected devices ecosystem connected through the internet. Digital marketing lets businesses infuse in people's lives through the Internet of Things. Your business will survive in digital space through window access to reach target audiences belongs to IoT.
Digital Marketing Projects A Brand's Story Better
Digital marketing is the best tool when businesses want to represent themselves online uniquely. It provides businesses with a wide platform to stand up, shout out their stories and reach as many people as possible.
Digital Marketing Is Best For Startups
The 21st century is the era of startups and digital marketing helps them in every regard. It is the easiest way for startups to market their products, services and eventually grow with limited resources. Digital marketing lets startups get:
Digital marketing allows startups to:
Improve their brand visibility

Boost conversion rates online.

Shrink their advertising and marketing budget.

Generate leads to increase sales.

Promote brand awareness.

Increase customer interactivity and engagement

Impact buying decisions of customers

Track ROI
Trends in Digital marketing to boost ROIs
Digital marketing is a very dynamic and effective tool to promote your business over the internet. There are a lot of trends and methods to strategize it. A few trending digital marketing tactics are as follow:
Affiliate and influencer marketing

Content development and marketing

App Store marketing

In-store advertising and promotions

Social media marketing and promotions

Video content and streaming

Website optimization and up gradation

Customer engagement strategies
The Takeaway
So with various benefits, Digital Marketing is the future of all business models. By applying effective strategies and better marketing techniques one can grow business by attracting optimized and highly targeted traffic. Digital marketing is all about targeting relevant audiences, enhancing brand image, and ensuring business survival. It is not only necessary for small businesses but for retail giants as well to opt for digital marketing and have a much better and successful business.
As it is evident that without digital marketing, your business may collapse, here at Appedology, a digital marketing company we can help you build a strong online presence. Located in Corona, California Appedology aims to help businesses with their digital expeditions. Contact us via email or call for a productive consultancy session.