Apps are not only a good way for businesses to have a significant presence on smartphones but they are a great tool when it comes to generating revenue. We all know how efficiently apps are being used to leverage the businesses, whether it is through employee management or through selling services.
Generating more revenues by a mobile app is not at all difficult. You need to implement some strategies and sit back to see your business grow day by day. Here are some ways we are listing below for you to generate more and more revenues using a mobile app.
In-app Advertising
In-app ads are best when they are well-executed. If you want to opt for the most effective app-monetization, go for an in-app advertising method. Your mobile app gets connected with various other businesses, brands or advertisers and they pay you for hosting their highly-targeted advertisements. You can generate a great amount of revenue if:
You don't want to make profits directly from your users

You gather audience demographic and behavior data

Your app is extremely popular having active users in large numbers.
Freemium App Monetization Model
Through The Freemium app monetization model you can offer your users your app's basic free+ premium versions. This strategy is definitely a creative way to elevate your customer base and generate revenue through your loyal customers who are willing to pay for a premium version of your app. This works well when:
Your free version of app is highly engaging

The free version of app is interesting enough to provoke users to pay for premium version

You give your users hints about incredible premium features

Premium version of your app provides significant value to your users

You plan to generate profits from your users and ads
In-app Purchases by Users
Your app can provide you multiple revenue streams and in-app purchases is another method by users. But if you opt for in-app purchases, make sure that your app provides users with the same user experience if they don't opt for any purchase. The purchases must indicate to users that they will get a better user experience. The examples are removal of ads, add-on features, currency, in-app consumables, etc.
This is incredible way if:
You provide a high value to users through in-app purchases

Your users get an exceptional experience while using your app.
Paid Apps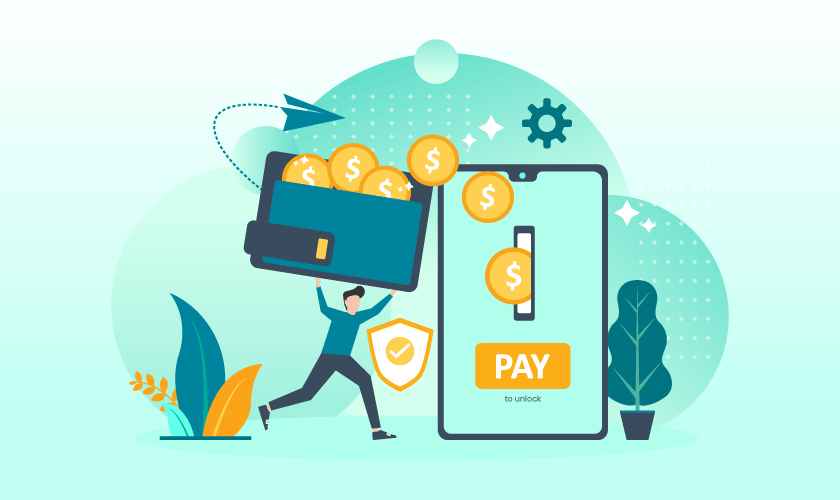 There are so many paid apps available on app stores. They are developed and designed for high-niche audiences who are always willing to pay for your app to get the high-value services. You can set the price of your paid app anywhere from $0.99 to $100. This works best if:
You have market the unique features of your app effectively

You provide high-end functionality, best user experience.

The app is so valuable that users are impressed enough to buy it immediately.

Your app has innovative design, and a significant purpose
So these were some ways to generate more revenues through mobile apps. You can use them to leverage your business and enjoy various revenue streams through a single app.